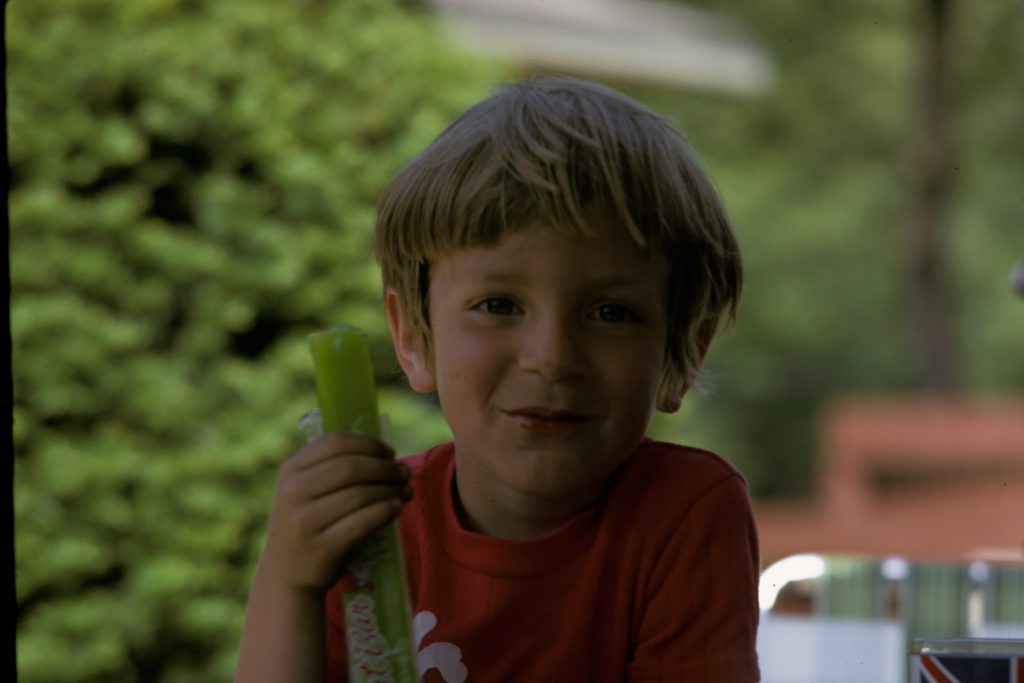 I was born and raised outside of Chicago, in the suburb of Downers Grove, graduating from  Downers Grove North High School in 1988. My later fascination with British history began early, influenced by frequent family travel to my mother's home in southwest England and father's interest in the country in which he served in the US army in the Second World War.
My main interests as a teenager were music, devouring science fiction and fantasy novels, and playing Dungeons & Dragons. All of which seems to be considered cool now, but certainly wasn't then.
I attended Northern Illinois University, in the sleepy but very charming (and unbelievably corn- and soybean-rich) town of DeKalb. Under the mentoring of several inspiring historians (most notably Marvin Rosen, William Beik and Meg and C. H. George) I began to think that my decision to study history was something more than a mere lapse in reason.
To help pay for that sparkling education I worked a variety of jobs: library assistant, steel-lacing-factory employee, video-shop clerk, bookshop assistant, truck driver and radio announcer (for WNIU). Along with academics and a possibly misguided engagement with campus politics, I helped to form the band "Jake," for which I played guitar and sang. My share of band duties only increased as we shrank from a quintet to a trio. Ultimately, we failed to make DeKalb into something like what Seattle was soon to become. Truth be told, we even failed to put out an album, though we had some good local gigs in places that have now mostly closed down.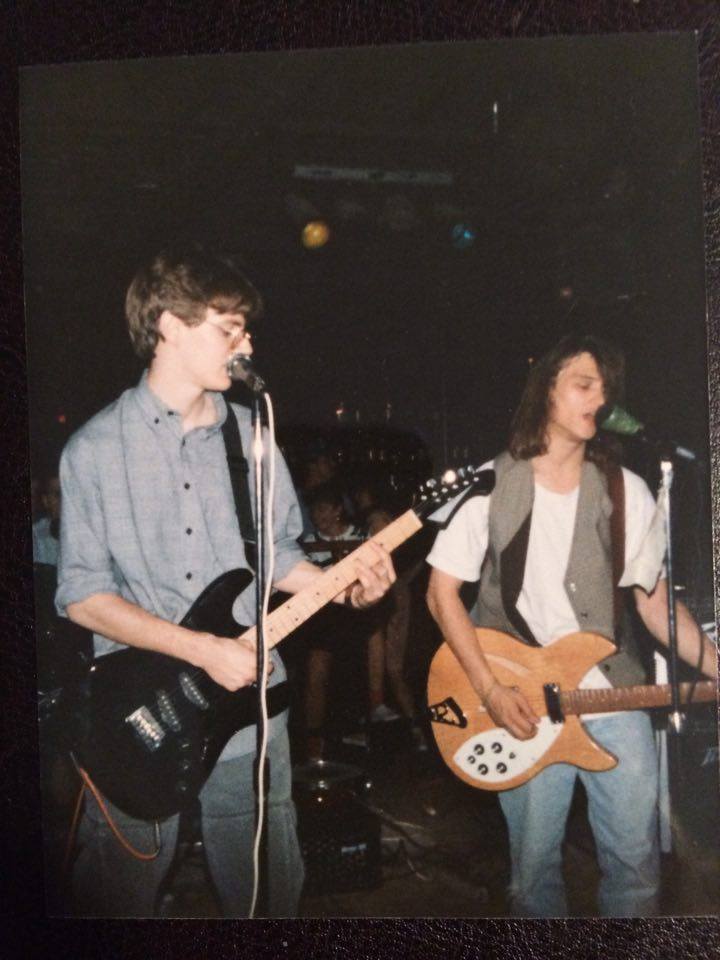 Some years later, other members of the group reformed as "The Ether," which was much, much better and had a good run on the Chicago music scene. Starting in 2019, I got back together with my old bandmates and we started a new project under the name "The Calm Rads." You can find us on our SoundCloud page and follow us on our Twitter feed to keep up with our latest antics.
After graduating from NIU in May 1992, a university fellowship enabled me to attend the University of Maryland, College Park. Leaving the Midwest was difficult at first, but I soon adapted to, and then came to love, the east coast. My historical interests quickly turned toward criminal history, resulting in my M.A. thesis on those who returned to Britain from criminal transportation to the American colonies in the eighteenth century. I received my M.A. in 1994.
Moving into the Ph.D. program, I continued to develop my interests in the history of crime, becoming increasingly interested in the work and theories of Norbert Elias. I became a teaching assistant in the history department and worked on my dissertation on the nineteenth-century history of violence in England. While at Maryland, I worked at the Library of American Broadcasting/National Public Broadcasting Archive, a fascinating place run by some very dedicated people.
In the spring of 1998, I moved to Baltimore, Maryland, where I found an apartment in the incredibly unique and wonderful Mount Vernon neighborhood. I worked in the private sector (sometimes freelance) to support the completion of my dissertation, and Baltimore quickly become "home," bringing with it a wealth of new friendships and experiences. In 2001 I completed the Ph.D. with my dissertation, "'The Shadow of Our Refinement': Violence, Custom and the Civilizing Process in Nineteenth-Century England" (now available as a book).
After completing my Ph.D., I moved from Baltimore to Trier, Germany in June 2001. My first job in Germany (after a brief stint at a bookshop) was working as an English lecturer in the Sprachenzentrum (language center) of the University of Bayreuth. There, I developed a three-stage course in legal English as well as courses on media and on American culture. Along with teaching and writing, I have also been involved with several freelance translation and editing projects in both the public and private sectors.
In the summer of 2004, my first book, Violence and Crime in Nineteenth-Century England: The Shadow of Our Refinement was published by Routledge.
From 2004, my wife and I relocated to the Mainz area, and for a time I was a part-time researcher in the Department of History at The Open University in Milton Keynes, UK. That continued until January 2011, when I took up a new post as 'Wissenschaftlicher Mitarbeiter' at the Leibniz Institute of European History (IEG) in Mainz.
In September 2012, my second book,The Most Remarkable Woman in England: Poison, Celebrity and the Trials of Beatrice Pace, was published by Manchester University Press.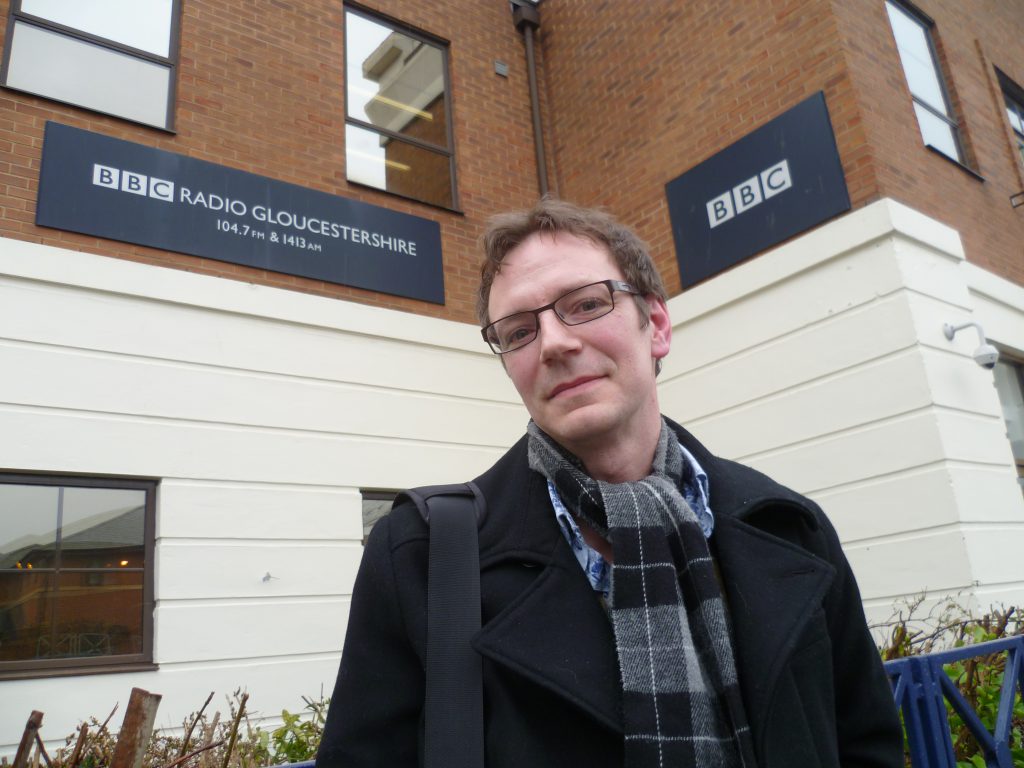 At the IEG, I began developing a new research field: the intellectual history of mid-twentieth-century Christianity. Thanks to a successful, ultimately four-year grant from the German Research Council (DFG), I was able to complete a study of British Christian intellectuals in the years during and around the Second World War, and I also benefited greatly from a brief fellowship at the German Historical Institute in London. I submitted this work as part of my post-doctoral qualification (Habilitation) in 2018. 
In May 2019, my third book, This Is Your Hour: Christian Intellectuals in Britain and the Crisis of Europe, 1937– 1949, was published by Manchester University Press.
I'm currently extending my research on Christian social thought (specifically with regard to technology) in the mid-twentieth century, and since November 2019, I am academic coordinator for the "4Memory" consortium, part of the German national research data initiative (NFDI).